The ingenious Blade Flame gas cooktop, part of the Dolce Stil Novo luxury collection from Italian appliance maestro Smeg, has arrived in Australia. Designed by one of Italy's most revered architects, Guido Canali, Dolce Stil Novo is a true culinary masterpiece and Smeg's finest collection to date.  In a true case of 'passion meets precision' the collection breaks new ground in terms of luxury and world first technological innovation.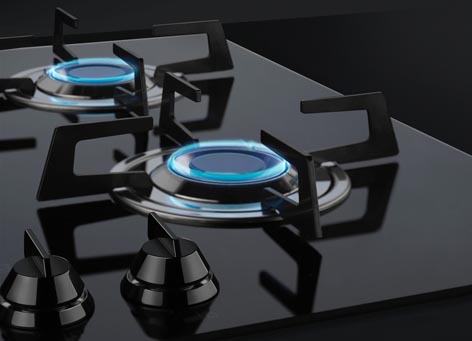 Radiating elegance and 'out of the box' design the gleaming Eclipse black glass cooktop sits flush with the benchtop and is crowned by four, five or six (depending on the size) Blade Flame burners. Blade Flame is a revolutionary design in terms of aesthetics and efficiency.  A single, vertical 'blade' of fire rings the titanium coated burners – minimising heat loss and transferring maximum power to the cooking vessel.  These burners are a massive 20 per cent more efficient than all other gas burners – and far more powerful!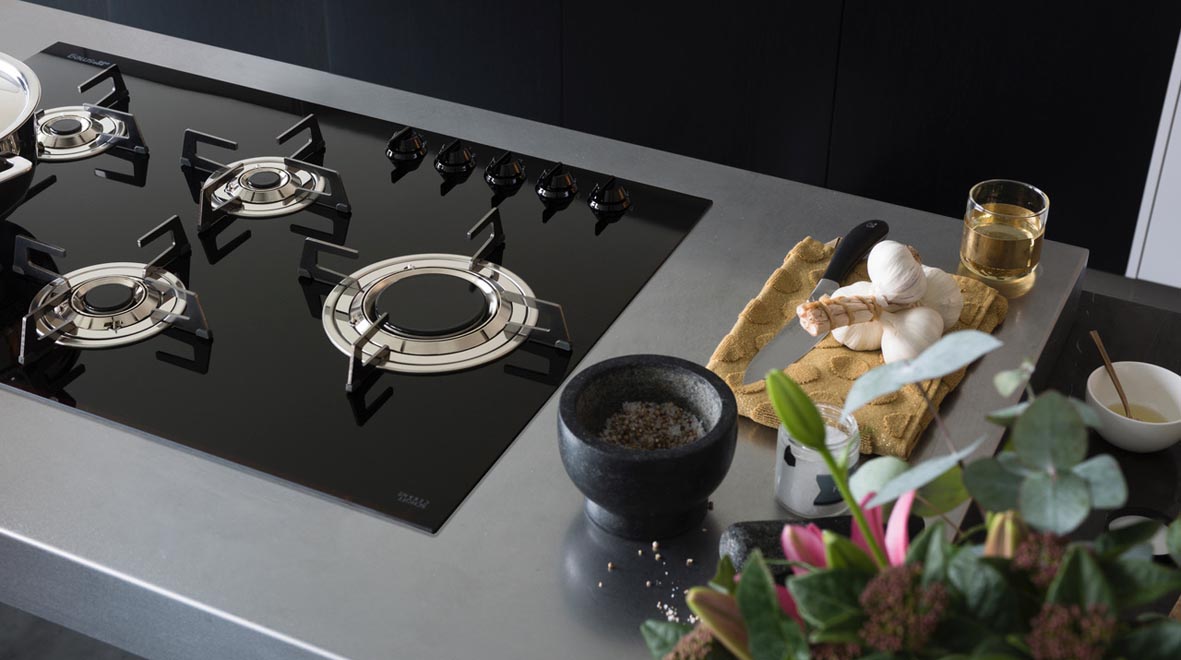 The cooktop's beautiful linear trivets – a work of art in themselves – have been coated in titanium to enhance their quality and increase their heat resistance. The cooktops come in three sizes – 1000mm (six burners), 750mm (five burners) and 600mm (four burners) – and feature burners in a variety of intensities from 4.0 mj/hr to 12.6 mj/hr.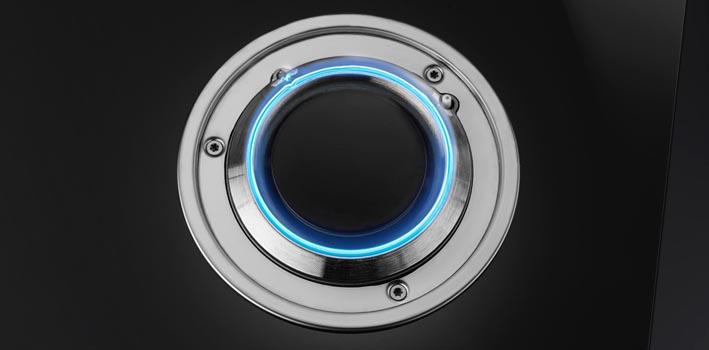 The Blade Flame cooktop is part of the very comprehensive collection of award-winning Dolce Stil Novo premium cooking appliances, a range that has transformed the role of humble cooking appliance to that of luxury kitchen furniture.  The Blade Flame cooktop has been awarded the prestigious Good Design Award (Chicago Athenaeum Museum).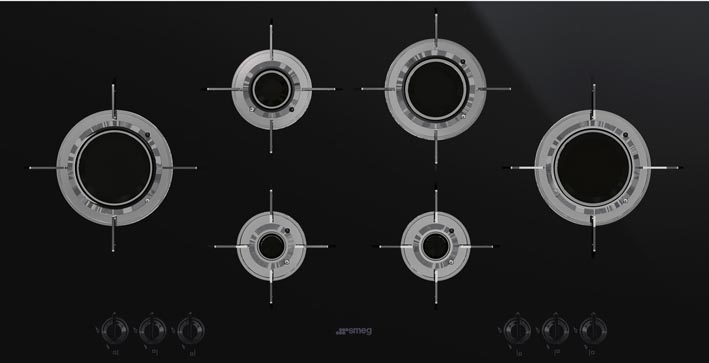 The collection includes ovens, rangehoods, cooktops, compact ovens, blast chillers, vacuum drawers and wine cellars.   Each has perfectly matching aesthetics featuring black Eclipse glass and the choice of copper or stainless steel detailing.
The Dolce Stil Novo collection, by Smeg, will launch in Spring 2018 and will be available nationally from selected appliance retailers. Visit dolcestilnovo.com.au for more information.
The post Smeg Dolce Stil Novo Blade Flame gas cooktop appeared first on The Kitchen and Bathroom Blog.